Starting a Business in Queen Creek
The Town's economic development strategy is based upon its adopted Economic Development Strategic Plan. The Economic Development Strategic Plan is intended to guide economic development decisions and policies in Queen Creek, and provide direction to the Town regarding marketing and recruitment efforts related to specific and targeted industries. These strategies focus on the broader goals of the community – creating new employment opportunities; creating high-paying jobs; improving quality of life; and, building on community assets already in place today.
The following business services are available: 
The Chamber strives to promote, develop, and retain area businesses that will enhance Queen Creek's economic environment and further the goals of the community. The Chamber is located at 22246 S. Ellsworth Road, and can be reached at 480-888-1709.

Gangplank Queen Creek, located at 22240 S. Ellsworth Road, is a free, open workspace that encourages collaboration and sharing of ideas. It is a place to do business, learn from other entrepreneurs and grow your business. For more information, please contact Jennifer Lindley at 480-358-3523.

The Town of Queen Creek's Facade Improvement Program is designed to encourage improvements to the street-facing exteriors of commercial buildings in Town Center.
Applicants must be the owners of the property or commercial tenants who have written approval from property owners to participate.
The Town will reimburse up to 50% of eligible pre-approved improvement costs. The maximum amount for any individual grant award is $20,000 per property.
GPEC assists businesses starting and relocating to the greater Phoenix area.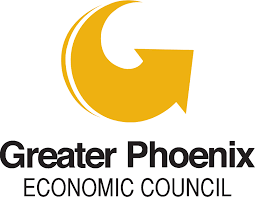 The ACA has a free, interactive checklist designed to help answer questions about starting a business.
Arizona@Work is the statewide workforce development network that helps employers of all sizes and types recruit, develop, and retain the best employees for their needs.