Vision for Downtown Core
The Downtown Core extends from south of the Communiversity along Ellsworth Road to the Queen Creek Wash, and is bound on the west side by Ellsworth Loop Road. The focus of this area is to create a vibrant, active district in the heart of the Town Center that complements the culture and heritage of the community and provides a range of venues that celebrate all that is unique to Queen Creek.
Town Center Plan Update
Updated in 2017, this plan provides clarification on how this area should develop over time, including specific design features that will distinguish this geographic area from other parts of the community.
Design Guidelines
These guidelines are meant to encourage a pedestrian-oriented and unique one-of-a-kind destination environment that celebrates the history and future of Queen Creek. More information on the Downtown Core (DC) Zoning District is available.
Opportunities & Resources in the Downtown Core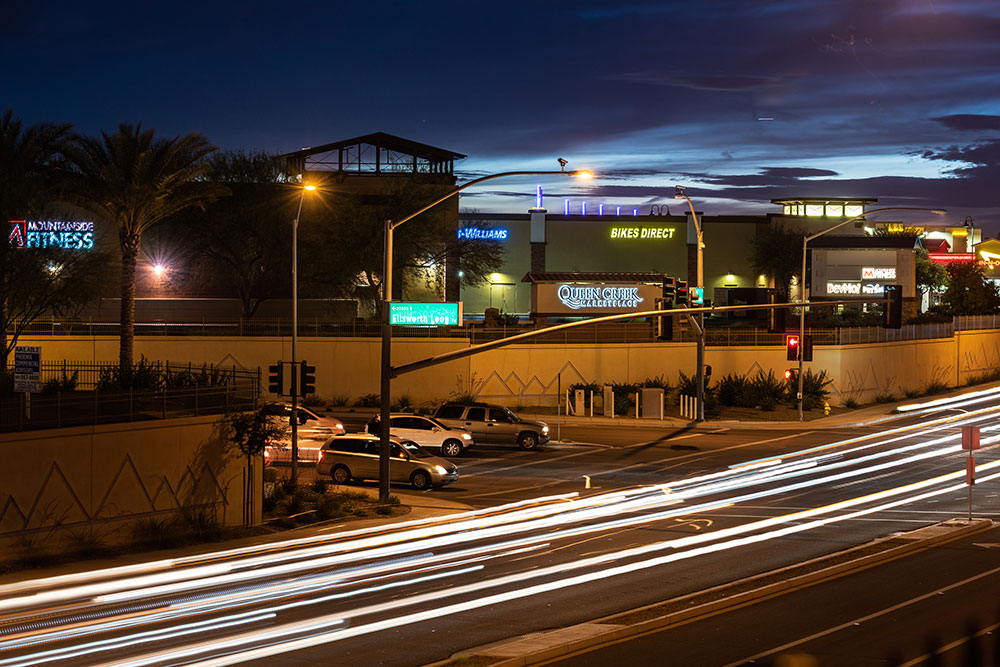 Façade Improvement Program
This program is designed to encourage improvements to the street-facing exteriors of commercial buildings in Town Center. Applications are accepted on an as-needed basis. For more information about applying, please contact Jennifer Lindley at 480-358-3523 or at Jennifer.Lindley@QueenCreekAZ.gov.
Gangplank
Collaborative coworking and makerspace located in the Downtown Core at 22240 S. Ellsworth Road, Queen Creek, AZ 85142.
Development on Town-Owned Property
The Town of Queen Creek owns more than 8 acres of land for future development in the Town of Queen Creek. If you are interested in future RFP opportunities, please contact Jennifer Lindley to be added to our RFP List of Interest.
Explore Downtown Core
New Projects in the Downtown Core (coming soon)

The animations depicted herein are conceptual in nature and are merely intended to show a development concept. No guarantee is made that the features and amenities depicted by artist renderings or otherwise described herein will be built, or if built, will be of the same type, size, or nature as depicted and described.