Welcome
TO THE TOWN OF QUEEN CREEK, ARIZONA
Strategically located. Available land for development. Highly educated workforce.
Learn more about the world of possibilities awaiting you and your business when you…
INVEST THE QC Demographics
The Queen Creek Economic Development Department is pleased to provide various sources of data and analytical reports for your business location or expansion decision-making process. Office / Retail
The Economic Development Department can provide detailed data on potential sites using customized search criteria to assist your site search. Industrial
The Town has more than 3,500 acres of industrial land, and a million square feet of speculative industrial space under construction, providing opportunities for businesses of all sizes to choose Queen Creek. Downtown Core
Downtown Queen Creek's vision is to create a vibrant and active district that complements the culture and heritage of the community and provides a range of venues that celebrate all that is unique and special in Queen Creek.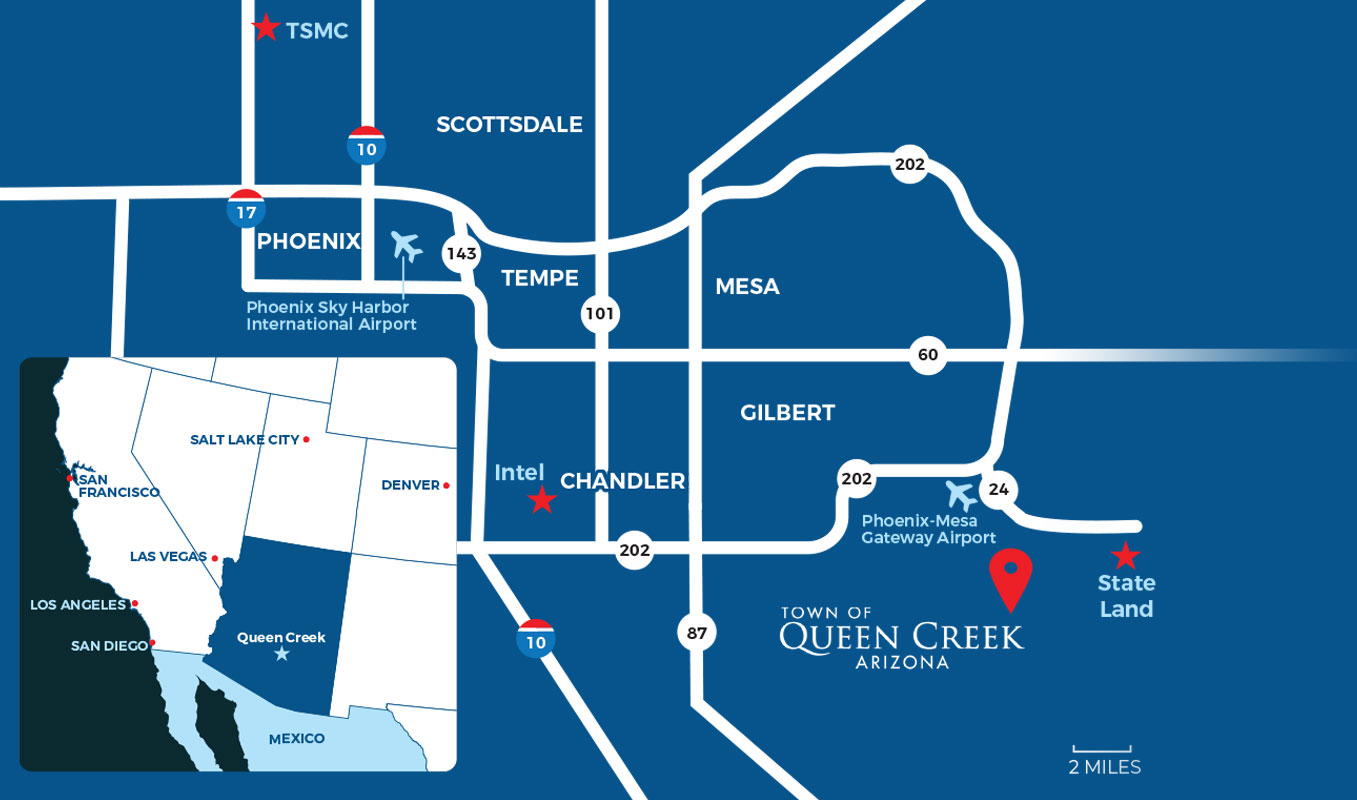 Strategically Located
Queen Creek is positioned as a center of influence in the PHX East Valley, featuring a strategic location, land available for development and a young, highly educated workforce. Queen Creek offers limitless opportunities.